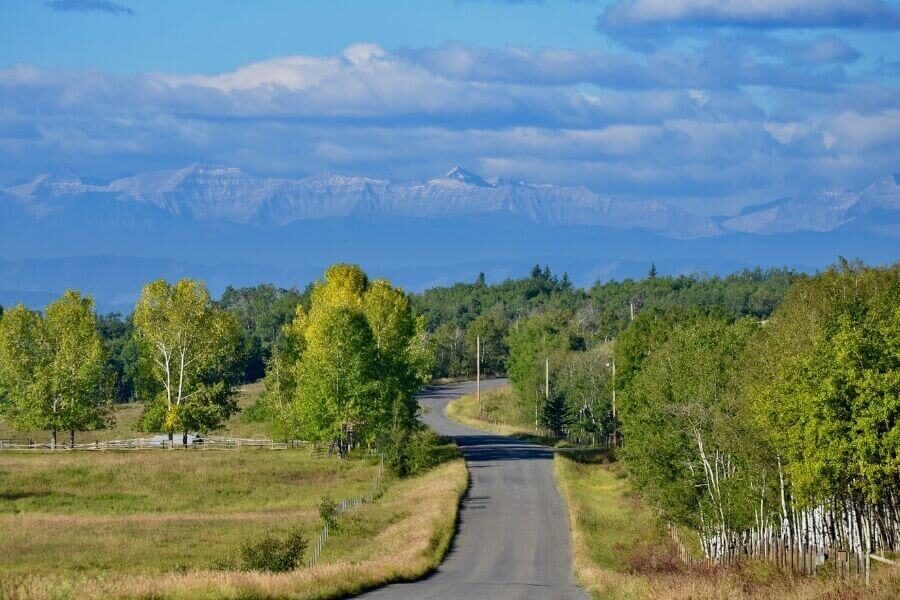 It's been an unusual year, to say the least. We've all had to find new and creative ways of celebrating those long and sunny summer days – and with travel abroad curtailed, many of us are learning to perfect the staycation! Luckily for us, our beautiful province offers an embarrassment of riches – distinctive geography, rich local history, and plenty of diverse attractions.

So this September, how about a weekend spent touring the gorgeous foothills south of Calgary, stopping along the way to visit the studios of some of the many talented artists who live and work there, as well as the fantastic art galleries on offer? This is what The Most Beautiful Art Tour in Alberta is all about: an amazing group of locals who work together to curate a cultural day of inspiration for you, with every venue along a scenic drive offering up the stunning vistas of southern Alberta.

In Okotoks, visit the engaging space of the progressive, community-minded Okotoks Art Gallery and nearby, the gorgeous collection of local art of all kinds to be found at Lineham House Galleries, housed within a beautiful historic property, where artists will be doing demos throughout the day. Travel along Highway 7, which will take you right past the singular Okotoks Erratic – the largest glacier-riding rock to be found in the foothills – to Black Diamond, and stop in at the eclectic Bluerock Gallery, which represents over a hundred local artists and also offers books, cards, textiles, pottery and jewelry. And treat yourself to insider's peeks into each of the private studios on the tour, not open for drop-in visits except during these special days! At Firebrand Glass Studio, watch the glassblowing demonstrations for a bravura performance where molten glass meets deft mastery. Visit David Barnes of nearby Eversfield Ceramics and see his innovative and daring approaches to working with clay. In Turner Valley, learn about the ancient and little-known art of paste papers, an art form that dates from the 16th century, from Susan Kristoferson in her hilltop studio; and in her own workspace, meet Mady Thiel-Kopstein, the outdoors-woman whose paintings embody the atmosphere and spirit of the area and whose ravens in particular have become iconic. Last but never least, make sure you leave time to visit the jewel that is the Leighton Art Centre, the former home near Millarville of A.C. and Barbara Leighton, now a museum, gallery, shop and wide-ranging education centre; in addition to viewing the art on display in the house, take a dreamy wander through its 80-acre property, which boasts some of the loveliest views in the area.

Alongside Alberta Culture Days and Alberta's Month of the Artist (now celebrated in September), The Most Beautiful Art Tour in Alberta is an unmissable event. Mark your calendars, and on September 25, 26 and 27, 2020 hit the road on a journey of exploration and inspiration!
This is a self-drive tour. Admission to each venue is free.
* During tour weekends, hours of operation differ between the various venues. You can find a complete schedule for September 25-27 here: www.themostbeautifulartourinalberta.com. 
In the meantime, all tour galleries are open to the public during their regular operating hours and private artist studios are welcoming visitors by appointment.