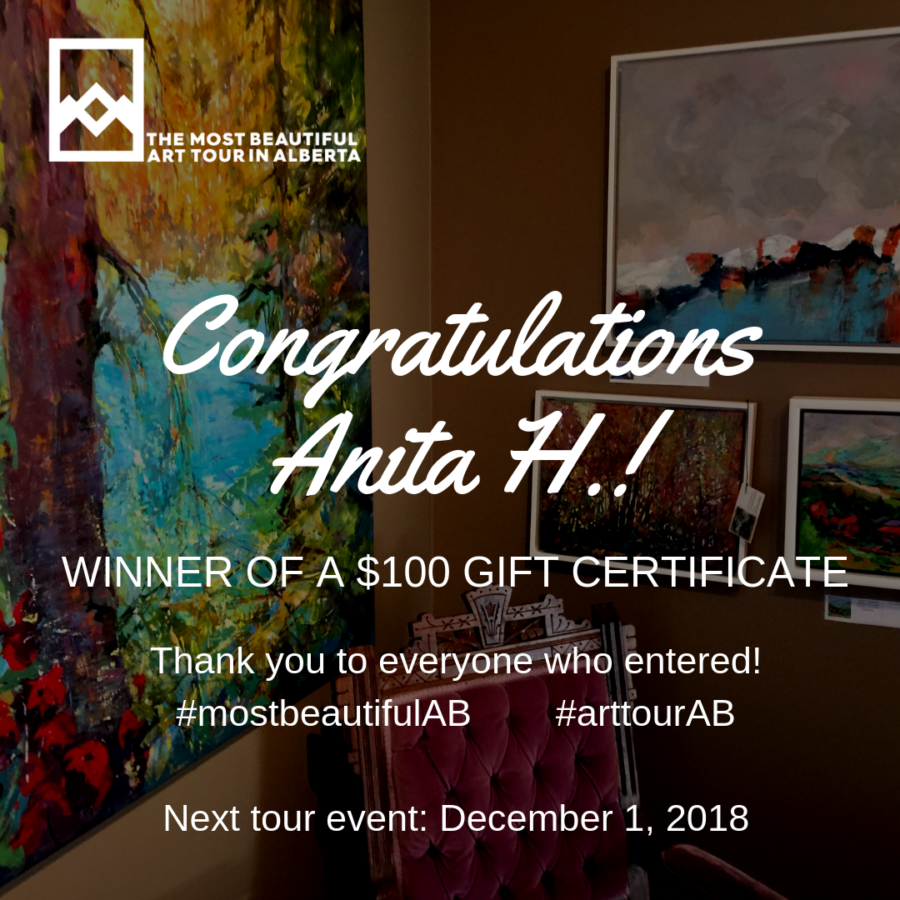 When she heard she had won, Anita H. had this to say: "Yay! I'm so excited! …I'm a huge fan of Leighton [Art] Centre, having spent time out there as a child, sending my own 3 kids out there for summer camp, and as a frequent visitor in the summertime. "
Anita will get to spend her $100 at Leighton or at one of the other fabulous tour venues: Bluerock Gallery, Lineham House Galleries, Mady Thiel-Kopstein, Kristoferson Studio or Firebrand Glass Studio.
Congratulations, Anita. Hope we'll see you at our next Open Studio Event on Saturday December 1, 2018!