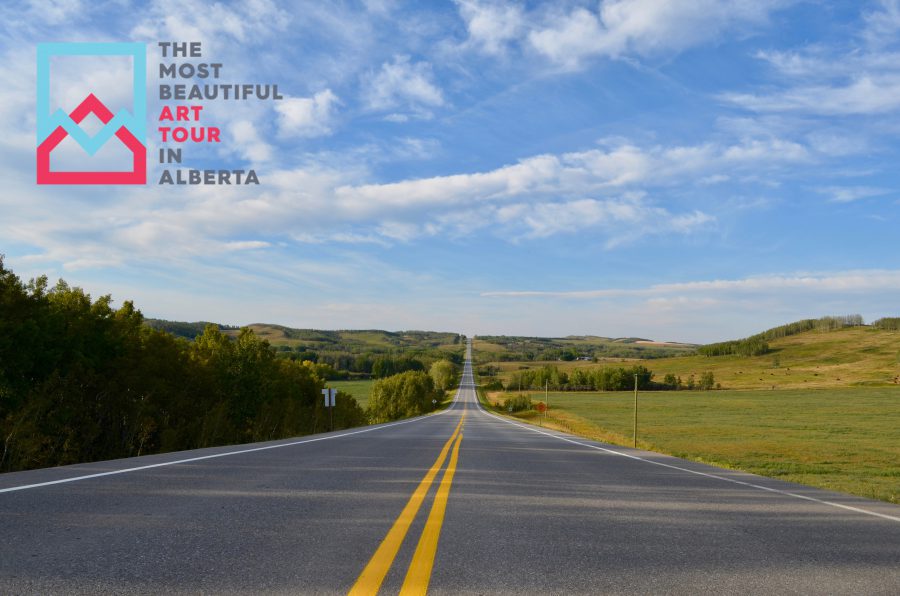 September 28-30, 2018 —
Showcasing the natural and artistic beauty of southern Alberta, all within a 45 minute drive from Calgary, seven Foothills artists and art organizations on the southern outskirts of Calgary come together to host "The Most Beautiful Art Tour in Alberta".  The beautiful environment of the area has inspired many of the artists whose works the tour features.
From the Millarville area, through Turner Valley to Black Diamond and on to Okotoks, along HWY 22 (The Cowboy Trail) and HWY 2A, three galleries – The Leighton Art Centre, Bluerock Gallery and Lineham House Galleries  – and four artists' studios – Kristoferson Studio, Mady Thiel-Kopstein, Eversfield Ceramics and Firebrand Glass Studios – periodically arrange to be open the public simultaneously.
September 28-30, the group will be hosting special arts events at their locations in celebration of Alberta Culture Days. Driving between these arts venues makes for a most beautiful drive for art- and nature-lovers, with truly amazing views of the Southern Alberta Foothills and fall colours. This is not only a tour of some incredible countryside, but the beginning of holiday shopping made easy, with handmade gifts available for purchase at each stop. The easy road trip to these beloved art destinations is a great day-trip for Calgarians… and also a must-do for out-of-area visitors.
Throughout the 3-day event, there will be hot glass, paper-art, painting, felting, printmaking, drawing and other art demos and workshops, plein-air painting, and a multi-artist Art Walk – all against the backdrop of the glorious vistas of the Foothills and the Rocky Mountains!
* Days and hours of operation differ between the various venues. Find the complete event schedule on our Events page.
Please note: the 7th member of the tour for 2018-19, Eversfield Ceramics will not be holding an Open Studio event during Alberta Culture Days, due to a scheduling conflict.